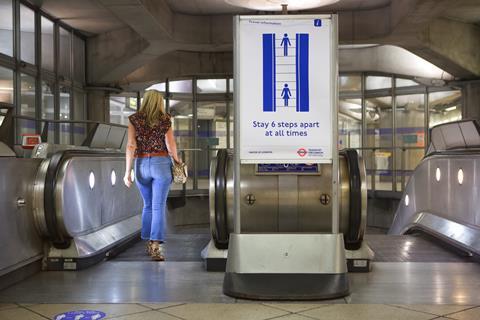 UK: The Transport for London board chaired by Mayor Sadiq Khan has commissioned an independent review of Transport for London's long-term funding and financing options. This will be carried out in parallel with a previously-announced review of TfL financing which is being undertaken by the Department for Transport with support from KPMG.
TfL said latest review announced on July 22 would put forward options to enable it to 'deliver the right services for London, invest in new and existing infrastructure and continue to contribute to London's development and sustainability'.
These options will be based on the need to:
meet changing demand patterns and provide the ability to adapt rapidly;
deliver an efficient whole-life asset stewardship plan incorporating maintenance, modernisation, renewal and development;
invest in non-revenue generating infrastructure for walking, cycling and other green initiatives, including transport decarbonisation;
identify assets that could be developed to support housing objectives;
improve costs and efficiency and maintain 'robust' internal processes for the selection of capital and operating projects, with consideration of the efficiency of governance models;
contribute to development and sustainability;
utilise new sources of finance and funding 'where appropriate'.
A draft report is expected to be completed in September.
The review panel is independent from TfL and the Greater London Authority, and the members will not be paid a fee. It comprises TC Chew, Global Rail Business Leader at Arup; Stephen Glaister, Emeritus Professor of Transport & Infrastructure at Imperial College London and a TfL board member in 2000-08; Bridget Rosewell, a Commissioner for the National Infrastructure Commission; and Sir Jonathan Taylor, Vice-President of the European Investment Bank in 2013-19.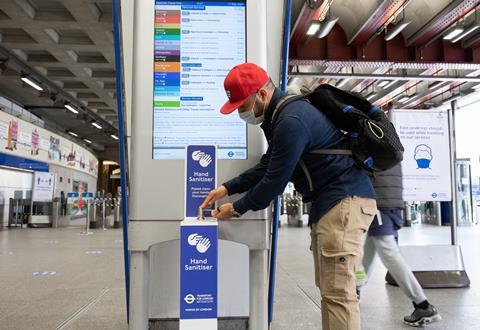 TfL has received no grant funding from the national government towards its operating costs since 2018. It says it has one of the highest proportions of fare income cost recovery in the world, accounting for 72% of day-to-day operating costs. While international comparisons are complicated, TfL cites equivalent figures of 21% in Singapore, 38% in New York and Paris and 47% in Madrid.
This has left TfL heavily exposed to the collapse in ridership as a result of the pandemic, with a 90% reduction in fares revenue expected to have an estimated adverse impact of over £4bn in 2020.
In May a £1·6bn emergency grant and loan package was agreed with the government to keep services operating until October. TfL now expects to use £1·5bn of this, but estimates it will need up to £3·5bn over the full financial year.
'Devastating effect'
'Coronavirus has had a devastating effect on TfL's finances', said Khan. 'Despite the huge strides made in reducing TfL's operating deficit over the past few years it is clearer than ever that the current funding structure is not fit for purpose. It is vital that we find a new solution to support not only London but the wider economy.'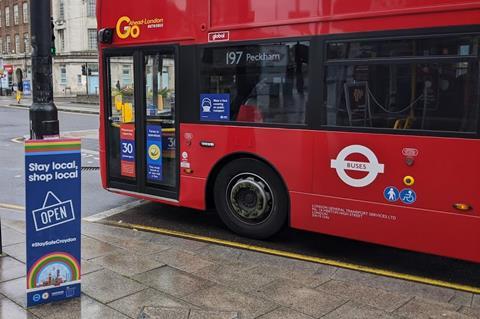 Andy Byford, who took up the role of London's Transport Commissioner on June 29, said 'prudent financial management had placed TfL on the cusp of breaking even for the first time in its history and with strong financial reserves. However, the pandemic has revealed that the current funding model, with its heavy reliance on fare revenue, simply doesn't work when faced with such a shock.'
The review was welcomed by Manuel Cortes, General Secretary of the TSSA trade union, who said 'it is crystal clear TfL's funding as it stands is not fit for purpose and there is a black hole where the operating grant once was.
'We have seen TfL straightjacketed into a rescue package which punishes ordinary Londoners for a pandemic which has crippled services', Cortes added. 'It is nigh-on impossible for ministers to argue that London — which powers the wider British economy — should continue to be the only world city without direct funding for its transport network.'
Draft budget
On July 24 TfL published a revised draft budget for 2020-21. This includes ongoing projects such as the London Overground extension to Barking Riverside, London Underground's Battersea branch and the Bank station expansion, as well as procurement of Siemens Mobility trains for the Piccadilly Line. It also includes ongoing development of a business case for TfL to assume control of Great Northern suburban rail services.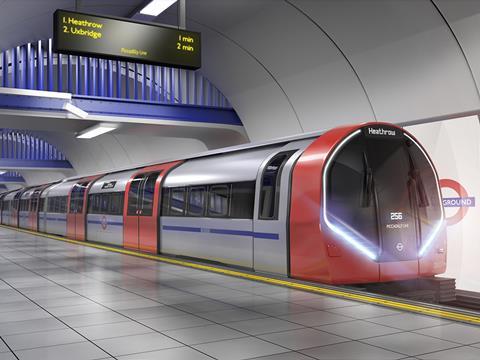 However, TfL says it needs to be 'realistic' about major projects which are not funded, as it cannot currently afford to continue with them all. Among the schemes in this category are proposals for a Docklands Light Railway extension to Thamesmead, the Bakerloo Line extension, West London Orbital rail and Crossrail 2. As such, TfL's focus is now on safeguarding and feasibility studies while funding options are identified.
Deferrals include non-urgent infrastructure works, and slowing the Central Line Fleet renewal programme.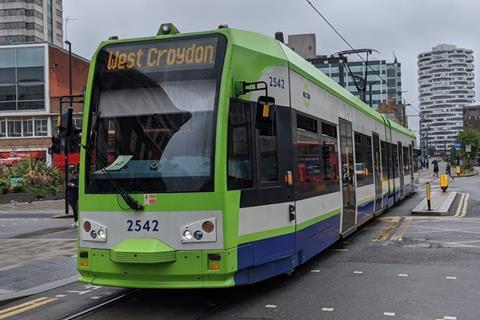 Projects contingent on additional funding include Piccadilly Line resignalling, new trains for the Bakerloo Line and long-term plans for tram fleet replacement.
Paused projects include the South Kensington station remodelling, where tenders exceeded the original funding, and the Sutton tram extension, for which TfL said the 'transport case is poor and there remains a significant funding gap'.