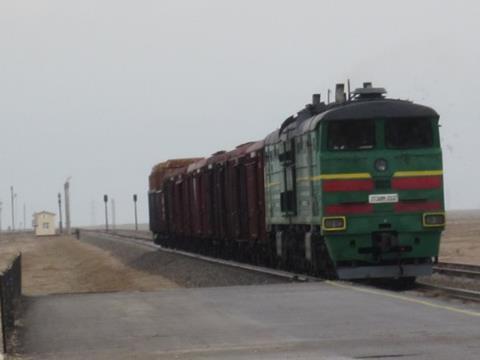 AFGHANISTAN: The Afghanistan Railway Authority has invited expressions of interest in three performance-based contracts to operate, maintain and manage the 75 km railway from Hairatan on the Uzbek border to a freight terminal near Mazar-i-Sharif.
Responses from 'experienced, high calibre and competent national and international' companies should be submitted to the Ministry of Public Works by November 15. The responses will then be evaluated within the AfRA and MPW, and shortlisted companies invited to submit detailed proposals.
Interested companies are required to have adequate financial resources and at least 10 years of experience with 1 520 mm and/or 1 435 mm gauge railways. Regional experience and joint ventures with Afghan firms would be viewed positively.
Because of the lack of railway capabilities within Afghanistan, construction of the country's first significant main line railway route was undertaken by Uzbek national railway UTY, with funding from the Asian Development Bank. The 1 520 mm gauge line was completed in 2011, and carries freight services which are operated by UTY under a bilateral agreement. In May this year it was reported that around 4 600 wagons/month were using the line.