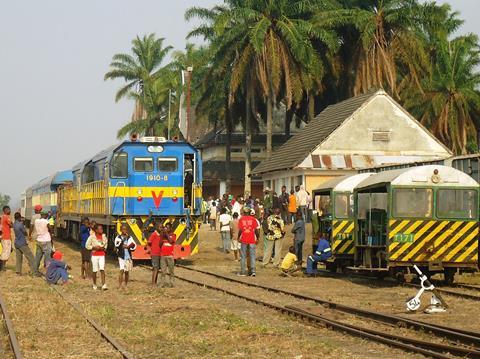 AFRICA: The independent RailRoad Association of South Africa has rebranded itself as the African Rail Industry Association, positioning itself to play a greater role in revitalising railways across the new African Continental Free Trade Area.
The AfCFTA, which came into effect on January 1, brings together more than 50 of the continent's 55 countries stretching from Algeria to South Africa. The initiative is aimed at boosting intra-African trade by 60% by 2034, lifting the combined GDP for the economic bloc to a potential US$3·4tr.
According to ARIA Chief Executive Officer Mesela Nhlapo, 'a thriving rail sector will play a key role in achieving AfCFTA's goals'. However, 'while there has been significant investment in Africa's rail infrastructure in recent years, state-owned rail companies, industry and the private sector are going to have to work together to make the industry more relevant and tap into rail's ability to unlock economic growth'.
ARIA believes that further reform and regulatory stability are needed to encourage greater use of the continent's railways, including private investment. As Africa Director for the Rail Working Group, Nhlapo has been encouraging countries to adopt the Luxembourg Protocol to facilitate private ownership of railway assets such as locomotives and rolling stock that could be used internationally.
The association points out that most state-owned railways in Africa currently control both their infrastructure and rolling stock. But 'as long as there is a shortage of trains, a capital shortage to invest in trains, or no investment appetite for a particular cargo, this infrastructure remains underutilised, resulting in lost revenue opportunities.'
To stimulate greater investment, ARIA says 'a few key elements need to be put in place', starting with regulatory stability and user-friendly access regimes.
Work will also be needed 'to create clear and thorough safety regulations, which will attract the kind of quality operators that the infrastructure owners should demand'.
ARIA sees its role as an advocacy group 'to have the rail industry's opinions heard and concerns heeded'.
Third-party operators
Nhlapo points to last year's announcement by South Africa's President Cyril Ramaphosa that South Africa's rail network would be opened up to third-party operators as a 'major step forward', which could act as a model railways across the continent, 'creating thousands of jobs and driving significant economic benefits'.
Unveiling his Economic Recovery Plan on October 15, Ramaphosa said private freight operators would be allowed to use state-owned railway infrastructure within 12 months. The intention is that the open access operations will be complementary to those run by Transnet, while the parastatal would also stand to benefit from additional track access revenues.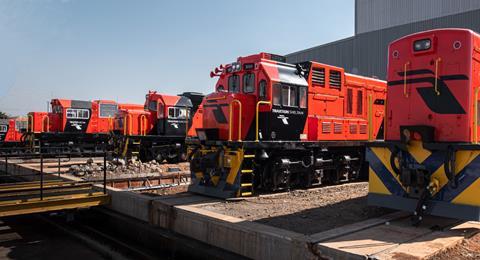 Nhlapo suggested that opening up the South African network to third-party operators would unlock 'billions' of rand in industry investments almost immediately, in a process that could be replicated elsewhere.
'South Africa and Africa's state-owned rail companies have a vital role to play as enablers of growth in national economies. By opening their networks to third parties – like freight companies, industries and independent operators – while retaining the operational aspects of their networks, they will not only become more profitable and sustainable freight railway businesses but enable a range of knock-on effects upstream and downstream', she believed.
To that end, the refocused association says it will be working for 'a stronger and united railway industry' that 'has the potential to grow the sector and propel railways to play their rightful role as a mode of choice'. The group adds that it is 'open to strategic partnerships that will help us forge a path for a greater and connected African Rail Network.'
Websites
We are not responsible for the content of external sites