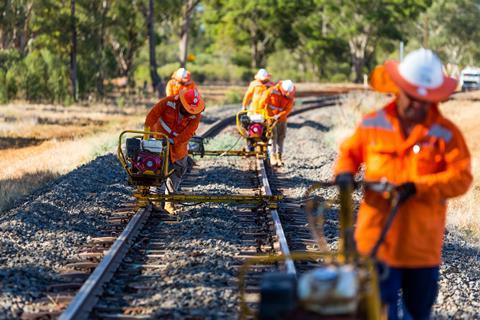 AUSTRALIA: The Australasian Railway Association says the newly-elected federal government 'is likely to be positive for the Australian rail industry', given commitments which were announced in the lead-up to the election.
The incoming Labor government's National Rail Manufacturing Plan and National Reconstruction Fund would support the development of increased capability in the Australian supply chain, ARA Chief Executive Officer Caroline Wilkie said on May 23. 'Policies that support a strong Australian rail manufacturing sector will ultimately lead to better deals for governments and create more jobs in the process', she added.
Wilkie said the government's commitment to establishing a national infrastructure agenda and framework, and its commitment to faster rail, would maximise the future benefits of rail investment.
'A strong national approach to infrastructure development will assist industry in driving innovation, building workforce capability and delivering improved outcomes for the economy', she believed.
The association also wants to work closely with government to address the current skills shortage in the industry.