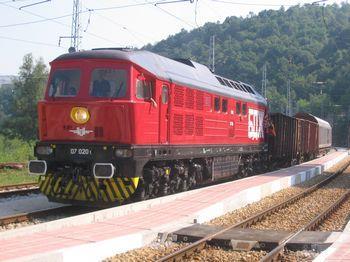 BULGARIA: Plans for the sale of the BDZ Tovarnni Prevosi freight business of national railway operator BDZ EAD were formally announced by the government's Privatisation & Post-Privatisation Control Agency on June 12.
The agency said the aim of the sale is to allow the freight business to survive, modernise and grow within a competitive environment, and also to raise funds for the state-owned rail holding company.
Bids for 2 325 087 shares, representing 100% of the business, are to be submitted within 135 days of the official publication of the decision to sell the business. Tenders are to be evaluated on the basis of price (70 points) and proposed investment (30 points). The number of employees must be retained at present levels for at least three years.
Sale to an established freight operator or a financial investor is anticipated. Potential bidders are required to have at least 10 years experience of rail freight operations with a minimum income of €400m for each of the last three years, or to have managed assets worth €1bn for the last three years.
BDZ's freight traffic totalled 2 266 million tonne-km in 2010; its assets include more than 12 000 wagons.