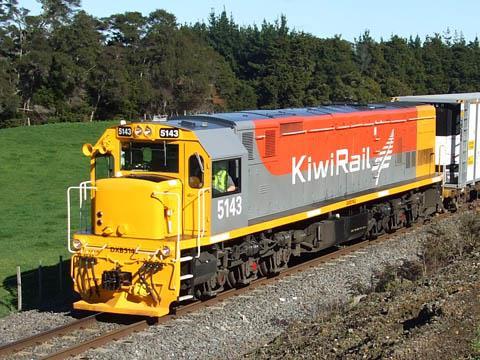 NEW ZEALAND: KiwiRail CEO Jim Quinn believes his business has a 'certainty' about its future that has not been seen for many years as it enters the second year of a 10-year turnaround plan which aims to make operations financially independent.
'The investment going into rail in the next two to three years is enormous,' according to Quinn. 'In the financial year we have just begun we will spend a further NZ$200m on network renewals and we'll embark on a rail grinding programme that has never before been done in New Zealand.'
Quinn said KiwiRail needs to ensure it is spending wisely, as well as 'looking after our existing customers and bringing new customers into the business'.
Invensys Rail's first Westrace MkII interlocking has been commissioned in Auckland, a 'seismic shift' in KiwiRail's signalling technology, according to Auckland electrification project director Nick French.