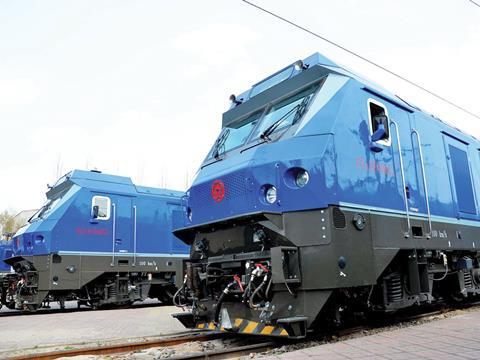 INTERNATIONAL: A delegation from China's National Railway Administration visited the Bern office of the Intergovernmental Organisation for International Carriage by Rail on July 12 to establish a working relationship between the two organisations.
A memorandum of understanding was signed to set out initial areas for co-operation. These include the planned exchange of information on regulations, technical standards and routes, work to promote the use of the common CIM/SMGS consignment note for through freight between Asia and Europe, and co-operation to study and solve problems affecting China – Europe freight trains.
This co-operation is intended to support China's One Belt, One Road initiative to develop trade, and according to OTIF could lead to China examining the possibility of acceding to OTIF.
Subscribers can read more about the One Belt, One Road initiative in the May 2016 issue of Railway Gazette International magazine.