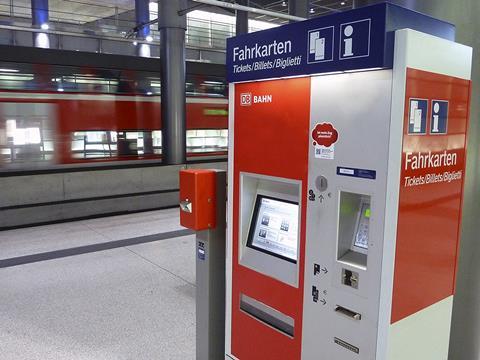 GERMANY: National incumbent operator Deutsche Bahn has agreed to make changes to its ticket sales arrangements to facilitate competition in the market, following an investigation by the federal competition office.
This follows a two-year investigation by the Bundeskartellamt into whether DB had been abusing its dominant position in the ticket distribution market by obstructing the sales of competitors' tickets. As a result of this investigation, DB has made commitments running until December 31 2023. These include:
unifying the commission paid by operators with mutual ticket sales, to stop DB demanding a higher commission for third-party sellers than it pays them;
enabling DB's competitors to sell tickets for long-distance DB services on their own ticket machines, including at stations which are not served by DB;
simplifying the procedures for third parties to be able to sell tickets at stations, and preventing this from being prohibited in lease agreements;
granting competitors greater freedom in ticket distribution, while ensuring co-operation on tariffs.
'These steps were overdue', commented Christian Schreyer, a member of the board of independent transport operators' association Mofair. 'There is still some way to go, but there will be more fairness in ticket sales'. Mofair CEO Matthias Stoffregen said 'we are one step closer to a level playing field', and said the next step should be the creation of a unified, company-independent national tariff.