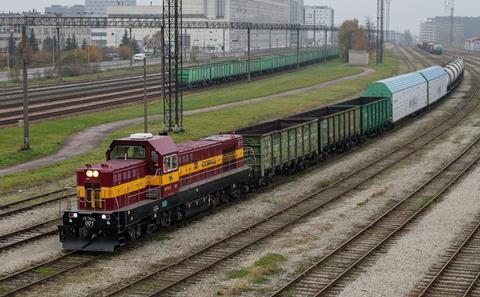 ESTONIA: The Convention concerning International Carriage by Rail's CIV rules for international passenger traffic and the CIM equivalent for freight apply to the entire Estonian network with effect from June 16.
Estonia acceded to the COTIF convention in January 2009, the last of the then EU member states with railways to join because its traffic was dominated by flows to and from Russia, rather than to other signatories.
The COTIF uniform rules were initially restricted to the 273 km section of Pan-European Corridor I from Tallinn to Tapa and Valga on the border with Latvia, but will now apply nationally.
Welcoming this wider application the rules, the Intergovernmental Organisation for International Carriage by Rail said Estonia is a 'very active' member and involved in developing international railway law.