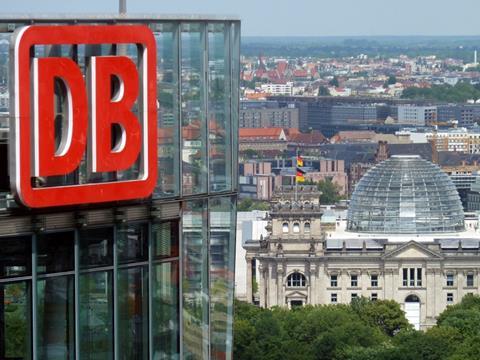 GERMANY: Deutsche Bahn has strongly rejected concerns raised by the Federal Audit Office that it had failed to manage federal funds effectively and that its finances were in disarray.
Reports published by press agency Deutsche Presse-Agentur and subsequently in national media said that the Bundesrechnungshof had submitted a document to the Bundestag warning that DB would end the year with 'a significant funding gap of almost €3bn'. It described DB's financial position as 'worrying', reporting that debt had already exceeded this year's limit of €20bn by €1∙5bn by June 30.
The audit office went on to say that if the funding gap was not bridged by the planned sale of DB's international public transport subsidiary Arriva, the national operator would be unable to finance its investment programme on its own. Further financial commitments such as the purchase of new trains, the digitalisation programme and the Stuttgart 21 project could not be covered by cash flows from operations, the federal agency predicted. It therefore suggested that DB should sell off its Schenker logistics business to safeguard its future.
DB responded on September 18 that it had not been sent any report from the Bundesrechnungshof. It rejected the criticisms and recommendations, suggesting that they would put the national railway 'back in the 1980s', and generate 'a massive bureaucracy'. The group pointed to reports that it submitted regularly to the federal regulatory authorities, such as that on the condition of its infrastructure, which ensured the government could monitor and control how the railway used federal funds.
DB believed that the suggestion that railway infrastructure budgets should cover only two-year periods - rather than the 10 years proposed for the new LuFV III agreement - would hurt the rail sector, as infrastructure programmes take years to implement. 'Construction prices would soar … and companies would not be able to make the necessary capacity available', it countered.
DB concluded its response by warning that the proposals would jeopardise the government's objective of switching more traffic from other modes to rail.
DB is hoping to raise €3∙5bn to €4bn from the sale of Arriva, which it had announced on March 27. More than 10 organisations had expressed interest by the deadline in August. Among those reported to have submitted initial offers were financial investors Apollo Global Management LLC, Carlyle Group LP and Lone Star Funds. Other companies including Go-Ahead Group, Stagecoach Group and Singapore's ComfortDelGro Corp had only offered to acquire parts of Arriva.