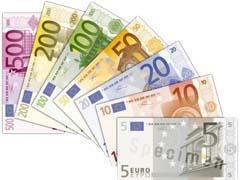 MOLDOVA: The European Bank for Reconstruction & Development is to provide €52·5m to support the reform and modernisation of state railway Calea Ferată din Moldova, under an agreement signed in Chișinău on November 14 by Prime Minister Iurie Leancă and EBRD's Director for Transport, Sue Barrett.
Faced with an ageing rolling stock fleet and deteriorating infrastruture, the railway has launched a wide-ranging programme of reform and modernisation to enable it to compete more effectively with other modes of transport. This will involve a total investment of €116·75m. The EBRD loan is expected to be matched by a similar sum from the European Investment Bank, while the remainder will be raised from other sources.
The reform programme is intended to improve safety and efficiency, with 'action plans' to restructure the rail sector and strengthen CFM's institutional capacities in the key areas of environment, procurement and corporate governance. These will be developed in co-operation with EBRD, along with improvements to energy management policies aimed at reducing energy consumption and cutting costs. Grants totalling €1·75m are to be provided by EBRD, the Central European Initiative and the Czech government to improve the company's management and to strengthen its corporate governance.
Part of the EBRD loan is to be used to co-finance the acquisition of around 10 multi-purpose locomotives, along with a €5m grant from the European Union's Neighbourhood Investment Facility. Further funds will be used to fund infrastructure rehabilitation across the network. EBRD says its loan will be provided in two tranches, with the release of the final €27·5m 'subject to the achievement of key milestones being financed by the first tranche'.
Speaking at the signing ceremony, Barrett said 'the Moldovan rail sector is in urgent need of fundamental restructuring in order to be financially viable, to provide adequate services and to be able to compete with other modes. EBRD is teaming up with the EIB, the EU and development partners to support this restructuring. Better, safer and more efficient rail transport services require comprehensive reforms and our joint investment, grant financing and technical advice will significantly contribute to this effort.'