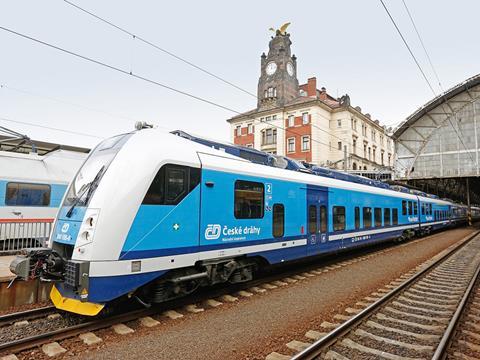 CZECH REPUBLIC: The European Commission has reached a preliminary view that incumbent state passenger operator České Dráhy may have engaged in predatory pricing in breach of EU rules on the Praha – Ostrava route in 2011-19.
Czech operators compete on the route on a commercial basis, rather than under public service contracts, and in 2011 and 2012 new entrants RegioJet and Leo Express launched commercial services in competition with the incumbent. The number of passengers subsequently doubled within a few years.
Following a complaint about ČD's pricing, the Commission carried out inspections in 2016 and then opened a formal antitrust investigation.
On October 30 the Commission said it had found that ČD potentially felt that RegioJet and Leo Express had expanded too quickly, and so it had introduced low fares that did not cover its costs with the aim of hindering competition.
The Commission has sent ČD a Statement of Objections setting out its concerns. ČD will now have the opportunity to examine documents from the Commission's investigation, reply in writing and request a hearing with the Commission and national competition authorities.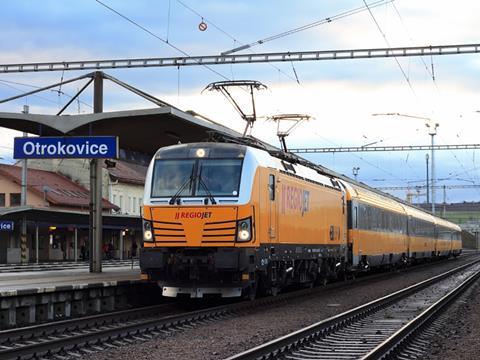 If the Commission concludes that there is sufficient evidence of an infringement, it can impose a fine of up to 10% of a company's annual worldwide turnover.
'Competition in the rail passenger transport sector can drive prices down and service quality up to the benefit of consumers', said Margrethe Vestager, Commission Executive Vice-President in charge of competition policy. 'It benefits the environment too as travellers shift to rail in line with the Green Deal objectives. In the present case, we have concerns that České Dráhy was involved in predatory pricing which is against the EU competition rules.'
ČD responds to concerns
In response, ČD said it was not aware of any misconduct on its part. It noted that the Statement of Objections was a 'comprehensive and complex' document which it would analyse thoroughly.
'The entire matter has been running for about 10 years', said Chairman & Director-General Václav Nebeský. 'This is a legacy which the current management inherited and now we have to cope with in the best possible way. The Statement of Objections is a procedural step and we will provide our opinion after getting familiar with the Statement. It is not a decision in the case, the entire matter may end before court, but we are not yet in such a phase. We will co-operate and communicate with the European Commission on particular issues.'
Supervisory board Chairman Pavel Kysilka said the Statement of Objections had come 'in very difficult times, when ČD has suffered losses in a magnitude of billions of crowns in connection with the Covid-19 pandemic. Additional expenses in the form of a multi-million penalty would be very hard for ČD.' He said the board of directors would 'analyse the Commission's statement without any delay and adopt a clear procedural strategy of how to eliminate possible damage'.
Competitors' views
RegioJet felt the European Commission's approach was a 'victory for the general right to fair competition via the quality of service', adding that incumbents should not be allowed to block newcomers through the long-term use of loss-making fares.
It said ČD had cut its ticket prices to 30% below RegioJet's fares within a week of the operator's launch on the Praha – Ostrava route. RegioJet had been forced to respond to this price pressure, and it took several years to achieve financial stability. As a result it had suffered financial damage of 'hundreds of millions' of crowns over several years.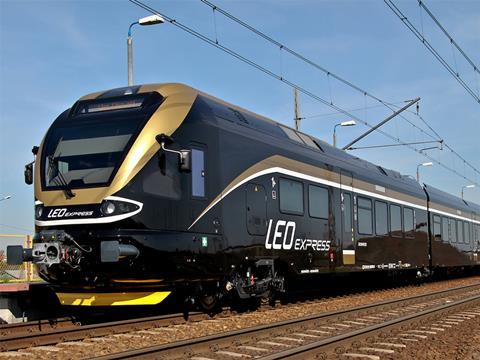 Leo Express told Railway Gazette International it would not comment on the preliminary views of the European Commission, although 'if their suspicion of predatory pricing is confirmed, it will be good news for fair competition not only in the Czech Republic.'
Dr Erich Forster, President of the Allrail association of new market entrants which includes both RegioJet and Leo Express, welcomed the Commission's announcement. 'It is a vital signal for the market that the situation is being monitored, and rules will be enforced', he said. 'It is also an important signal to other EU member states that they should not let this behaviour take place in their countries'.