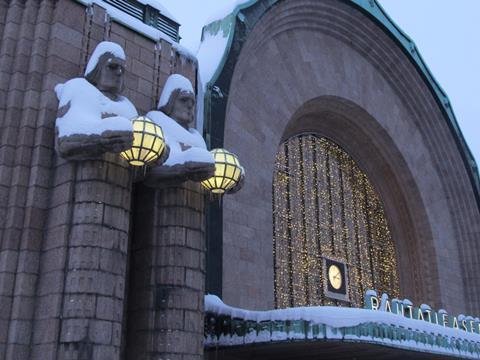 FINLAND: Recently-appointed Minister of Transport & Communications Sanna Marin has suspended plans to call tenders for the operation of regional passenger services in southern Finland.
On June 27 the ministry said that the preparatory process had shown that it would not be possible to proceed as planned. A fair and competitive tendering process would require restructuring at national railway VR, including separating out the ownership of the rolling stock, depot facilities and station properties used for the services, and this has not been undertaken.
Another issue is that greater Helsinki regional transport authority HSL is developing proposals to expand its regional ticketing system as far as Järvenpää, and this could have a significant impact on fares revenue.
VR currently has the exclusive right to provide all passenger rail services until the end of 2024, with the exception of Helsinki commuter services which are operated by VR under a contract awarded directly by HSL.
In September 2018 HSL pre-qualified VR, SJ, Arriva, MTR Nordic, Transdev, FirstGroup and Go-Ahead Group for a new competitively tendered operating contract which would run for 10 years from June 2021; the winner is expected to be announced in April 2020.
The government now plans to watch the outcome of HSL's procurement before taking further steps.