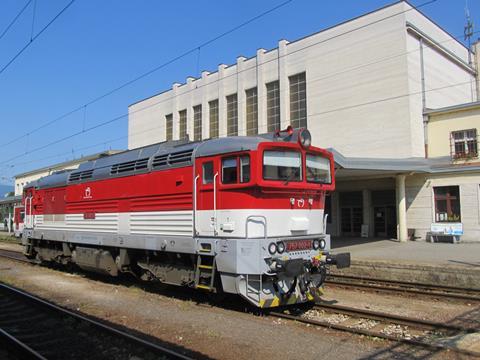 SLOVAKIA: As part of long-term plans to liberalise the long-distance passenger market, the Ministry of Transport has announced that it is to call tenders this year for the operation of subsidised passenger services on the 230 km Bratislava – Banská Bystrica route via Šaľa, Levice and Zvolen.
The government has selected the line which carries around 1·3 million passenger train-km/year because it is a continuous through route and has sufficient capacity. The future services have not been finalised, but there are currently four fast trains a day, between the two cities, with another four terminating at Zvolen.
As well as state passenger operator ZSSK, interest in the contract has been expressed by private operators RegioJet and Leo Express as well as Czech national operator ČD and DB's Arriva business.
Subsidised passenger services in Slovakia are currently operated by ZSSK, with the exception of inter-regional trains on the 95 km Bratislava – Dunajská Streda – Komárno line which were taken over by RegioJet in March 2012.