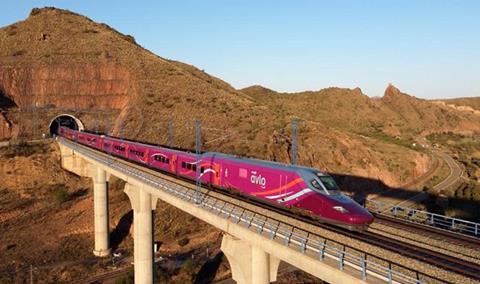 SPAIN: Independent high speed operator Iryo, regional railways FGC and Euskotren, and national incumbent RENFE have joined forces to launch a national association of passenger train operators.
The Asociación Española de Empresas Ferroviarias de Viajeros aims to provide a single mouthpiece for the passenger rail sector and advocate for rail's environmental and social benefits. Other goals include working towards the delivery of political and legislative changes which would support modal shift from road and air to rail.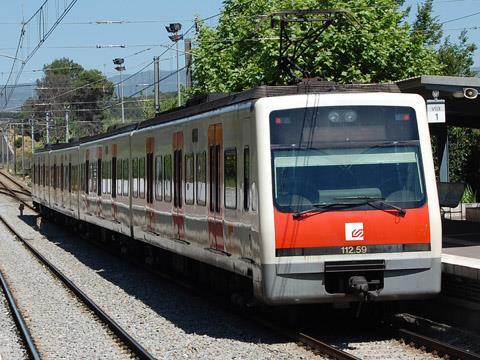 AEEFV's most urgent tasks will be to pursue measures to reduce the impact of the coronavirus pandemic on rail travel, and to address the issue of rising energy costs.
In the high speed market, one objective is to see the current scale of track access charges modified as a step towards building up ridership. The target is to grow overall high speed ridership across all service types and operators to 50 million passengers per annum; this would be 20 million more than the total carried in the years immediately preceding the pandemic.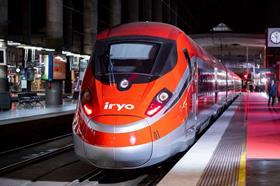 Despite the current spike in wholesale energy prices, the association believes that there is more scope for improving the competitive position of rail by focusing on its sustainability as a transport mode, especially where trains use renewable energy sources. The association says it intends to lobby infrastructure managers ADIF and ADIF Alta Velocidad to ensure that full use is made of the rail infrastructure that has already been built, to ensure long term sustainability of the network.
Iryo Chairman Carlos Bertomeu will serve as the association's first President, and he confirmed at the launch that there was a consensus among members that they needed to set aside competition concerns and work together to see the sector function more smoothly. 'Being representative is fundamental to jointly defending the common interest of passenger rail transport operators and to promote and develop the railway as an axis of sustainable mobility', he explained.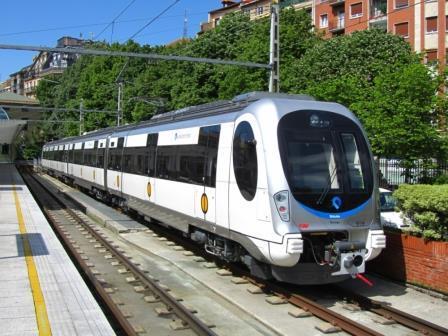 'The liberalisation of rail passenger transport has led to the incorporation of new operators who, although they have to compete in the market, also have common interests in improving the operation of the sector', added RENFE President Isaías Táboas. 'It is interesting to participate in an association that unites the efforts of the participants, so that their approaches have more weight than each one would individually.'