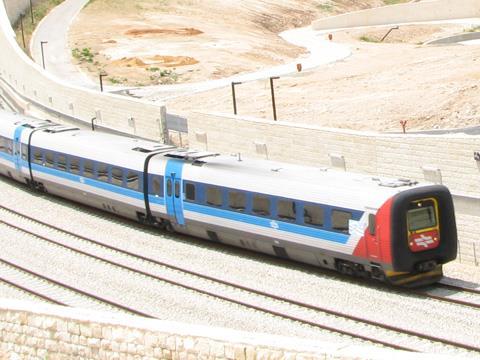 ISRAEL: General Manager Boaz Zafir has confirmed that a subsidiary company to operate Israel Railways' freight services will begin operations during the third quarter of 2012.
The company is due to be legally established by the end of June, ready for partial privatisation in early 2013 when a strategic partner will join the business.
ISR hopes that the new business model will double the volume of rail freight traffic within four years, lifting annual revenues to US$87m in 2016 and US$128m by 2020.
The partial privatisation of the freight business forms part of a wider railway reform package announced by the government earlier this year. Another subsidiary company is also being established to manage ISR's property assets under an agreement to be signed with the Public Land Administration. The programme envisages the development of 30 sites totalling 5 million m2, with an estimated value of US$2·18bn.
Zafir also confirmed that ISR is to press ahead with outsourcing of rolling stock maintenance, despite objections from the railway unions. He envisages that 30% of the Flexliner IC3 fleet will be maintained by contractors, along with the whole of the new electric trains which ISR is expecting to procure under its suburban electrification programme.
Under the summer timetable to be introduced on July 14, ISR expects to operate up to 45 more trains each day, adding 35 000 extra seats. Following the upgrading of the line to Be'er Sheva, the peak hour-fast trains are to be accelerated, cutting the journey time from Tel Aviv from 76 to 55 min with one intermediate stop at Kiryat-Gat.