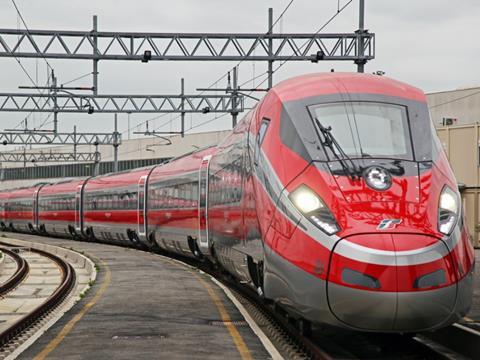 ITALY: Ferrovie dello Stato Italiane has appointed advisors to assist with the flotation of a minority stake in the business, the state railway holding group announced on May 28. The advisory team will be led by McKinsey & Co, working with Ernst & Young Financial Business Advisors Spa and the Italian branch of The Brattle Group Ltd.
Meeting under the chairmanship of Marcello Messori, the FS board also approved the reorganisation of the Grandi Stazioni business unit. Chief Executive Michele Mario Elia has been tasked with developing proposals for a 'non-proportional demerger' of some activities, and the transfer of GS assets to two newly-established limited companies.
After the Ministry of Economics & Finance announced last year that it was to consider options for the partial privatisation of the FS Group, Elia emphasised the need to retain the integrity of the group, saying this would allow FS to maximise the potential of its commercial activities including station and property development, and to take advantage of opportunities to compete across the emerging Single European Railway Area.
A working group established to consider the various options submitted its proposals to the government in April, recommending the flotation of a minority stake in FS Group, rather than the sale of individual business units. A decree authorising the privatisation is expected to be enacted at the end of June, with the flotation envisaged during the first half of 2016.
Speaking at a workshop on the recast of the First Railway Package hosted by FS and CER in Milano on May 12, Elia explained that in its 2014-17 business plan the railway saw the whole of Europe as its 'natural terrain for development'. However, he pointed out that a properly liberalised rail market would be essential for the partial flotation to be successful, adding that the European regulatory regime needed to 'provide comfort to the investors' who would 'expect a fair return on their invested capital'.
Read our analysis of the Recast Directive workshop and progress with European rail policy in the June 2015 issue of Railway Gazette International.