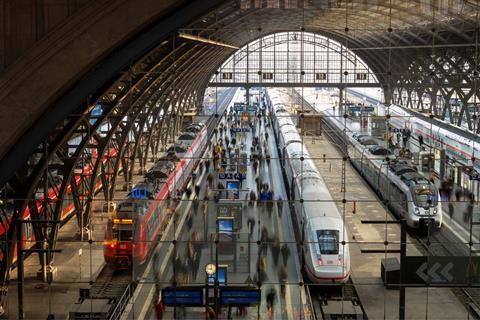 GERMANY: The federal government reached agreement with the Länder on November 2 to launch a nationwide monthly public transport ticket priced at €49. Chancellor Olaf Scholz said that the ticket would be made available 'as soon as possible', with January 1 2023 being set as the target start date.
Agreement on the principle of launching a Deutschlandticket had been reached in mid-October, but it took until the start of November to hammer out a funding deal. Under the agreement, the federal government will share the €3bn annual cost equally with the Länder by providing an increase in the so-called regionalisation funds that are used by the Länder to pay operators for public transport services. The federal government will also provide a further €1bn a year towards the cost of expanding local public transport.
As with the €9 monthly ticket sold during in the summer, the €49 ticket will only be valid on local public transport and regional trains. It will be offered in digital format, although discussions about a paper version are understood to be still in progress.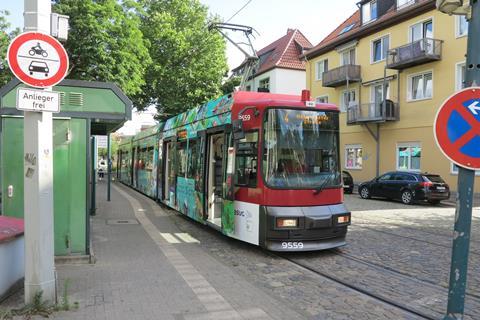 Speaking after a meeting with the Land transport ministers, Federal Minister for Transport & Digital Dr Volker Wissing said the ticket formula was 'attractive, digital and simple. With today's decision the way is clear for Germany's biggest public transport tariff reform. Never before has it been so easy for people in our country to use buses and trains. We are rethinking mobility and protecting the climate through attractive offers.'
The €49 ticket will initially be made available for two years, but there is provision for a possible price increase after the first year. The price may also be linked to inflation from the second year. The federal government will discuss future pricing with the Länder at the end of 2024.
Managing Director of lobby group Allianz pro Schiene Dirk Flege welcomed the decision to launch the €49 ticket as 'a really historic step towards a modern transport policy'. He described the move as 'a giant step for the climate' and noted the significance of 'politicians wanting to make public transport more accessible, better value and more attractive'.
Transport Minister for Baden-Württemberg Winfried Hermann was not alone in voicing concerns about the January start date, pointing out that adjusting the Länder budgets would take time, as would adapting operators' fares systems and equipment. He suggested that launch of the ticket could be delayed until March 1 or April 1.
The €9 local rail and public transport ticket offer in June, July and August to revitalise travel after the coronavirus pandemic is judged to have been very successful. Around 52 million tickets were sold over the three months, with the holders making around 1 billion trips a month. The German public transport association VDV estimates that use of the cut-price tickets avoided 1∙8 million tonnes of CO2 emissions.