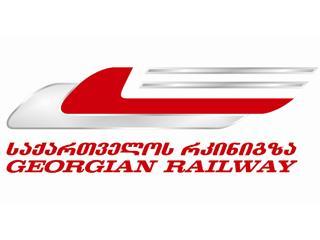 GEORGIA: The government announced plans to privatise a 25% stake in state-owned Georgian Railway on April 16. An initial public offering is planned for May, with global depositary receipts to be listed on the London Stock Exchange.
GR is a vertically-integrated operator with a statutory monopoly on its 1 600 km 1 520 mm gauge network, which is almost entirely electrified at 3·3 kV DC; there is also a 37 km long 914 mm gauge branch. In 2011 more than 95% of GR's revenue came from freight.
Citigroup and Goldman Sachs International have been appointed as joint global co-ordinators and bookrunners for the IPO, which aims to enhance GR's access to international capital markets and provide strategic flexibility to support long term growth. There is an expected dividend payout policy of at least 30% of annual consolidated net income from 2012.
GR is predicted to benefit from GDP growth and increasing regional oil production. Its development plans include more containerisation, increasing the proportion of higher-value dry cargo transit, and expanding the network to develop new transit routes including the Baku - Tbilisi - Kars corridor from the Caspian Sea to Turkey and Europe.
A US$420m modernisation project to be completed in 2016 is expected cut annual operating costs by 40% compared with 2008 levels.
'We are already one of the very few railway companies in the world delivering profitable growth without reliance on government subsidy', said CEO Irakli Ezugbaia.
'Our IPO will now mark another stage in Georgian Railway's evolution, bringing greater profile and visibility to the value we are creating to support our long term expansion plans in the region. As a unique combination of a statutory monopoly with deregulated tariff-setting located at the junction of one of the emerging world's most important transport corridors, I believe we have a new rail industry story to tell to investors seeking quality exposure to the Caucasus and Central Asian regional growth.'
Georgia is to accede to the Intergovernmental Organisation for International Carriage by Rail on May 1.
Georgian Railway in 2011
US$,
million
year-on-year change
Revenues
285·8
+18%
EBITDA
155·6
+33%
Net income
104·4
+72%
EBITDA margin
54%