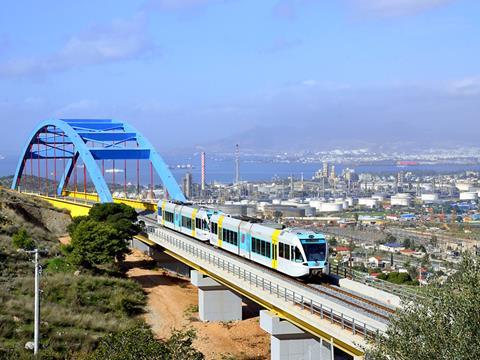 GREECE: Hellenic Republic Asset Development Fund has re-launched the process to privatise Hellenic Company for Rolling Stock Maintenance (EESSTY).
Also known as ROSCO, the state-owned business was spun-off from national railway OSE in 2013. It is currently the sole provider of rolling stock maintenance and repair services in Greece, holding a long-term contract with national train operator Trainose and leases on the property assets required for maintenance activities.
A previous attempt to privatise the business failed, with no bids being submitted during the process which saw sole bidder Ferrovie dello Stato Italiane being selected in July to buy Trainose for €45m.
HRADF plans to sell a 100% stake in ROSCO through a single-phase competitive tender. Interested parties must have an average annual turnover from third-party rolling stock maintenance services in excess of €50m over the last three years, or to have been responsible for in-house fleets of at least 2 300 vehicles of various types.
Expressions of interest are required by 17.00 on September 12, with binding offers valid for at least six months to be submitted by 17.00 on October 31. Bids will be assessed for compliance, then the preferred bidder selected on the basis of the highest offer in euros.
Investment Bank of Greece, Kantor Management Consultants, Louis Berger, Hogan Lovells International and M & P Bernitsas Law Offices are acting as advisers to HRADF.