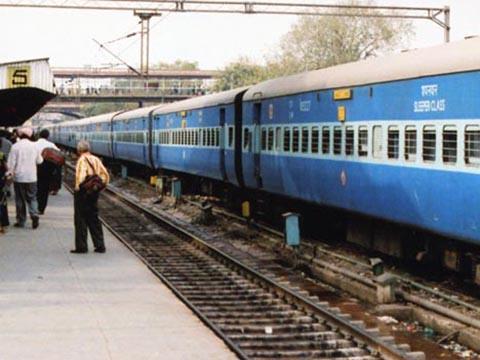 INDIA: The Ministry of Railways is developing plans to procure electric multiple-units to raise average speeds on Indian Railways' premium inter-city routes under a strategy to provide 'safer, faster, cleaner and comfortable' passenger trains
The EMUs would be suitable for running at speeds of 130 to 160 km/h on Shatabdi and Rajdhani Express services. They would offer more rapid acceleration and braking than existing locomotive-hauled trains, enabling average speeds to be increased without requiring track and signalling upgrades.
Improved performance would be a particular advantage when negotiating speed restrictions, according to the Ministry, which said the use of EMUs in place of hauled stock would be in line with worldwide trends.
Up to 3 h could be cut from the 1 530 km Howrah - New Delhi journey which currently takes around 24 h, with faster turn-round times at termini meaning trainsets on shorter routes such as Delhi - Chandigarh (266 km), Delhi - Amritsar (482 km) or Mumbai - Ahmedabad (492 km) could make an extra journey each day.
The cost of an EMU is estimated at Rs2bn for a 21-car set. This is more than hauled stock, according to the Ministry, but the additional cost would be recovered within three years through higher capacity for a given length of train, better utilisation and improved energy efficiency.
Japan is assisting with a study into raising speeds on the Delhi - Mumbai route from 160 km/h to a 'semi-high speed' 200 km/h. Separate pre-feasibility studies are underway for 350+ km/h high speed lines on seven corridors; the Ministry envisages that these would be built through PPP contracts.