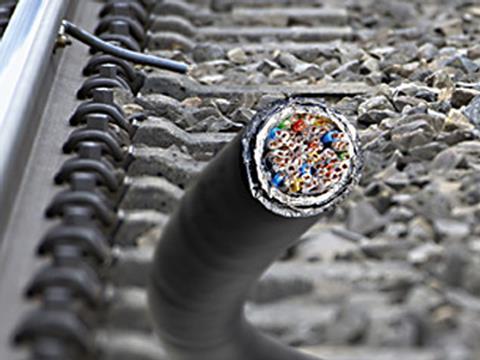 EUROPE: A joint statement calling for EU-wide action against metal theft was issued on May 26 by a coalition of 11 associations representing the rail, public transport and energy sectors. The signatories include CER, UIC, UITP and railway police association COLPOFER.
The statement calls on EU policy makers to take action in three areas:
legislative action to implement and enforce minimum standards for the sale of waste and scrap metals, including the consideration of new rules requiring buyers and sellers to be registered and identified;
enhancing international co-operation to tackle the cross-border nature of metal theft;
dissuasive action including the development of common definitions and sanctions across the EU.
The coalition said it was important for policy makers to recognise that the impact of metal theft on businesses, customers and society is much greater than just the scrap value of the metal stolen.
'Metal theft happens every day across Europe and results in the disruption of many services of general interest, such as public transport, railways, energy networks and telecommunications', said UIC. 'Metal theft not only causes huge economic losses for businesses and society but can also create potential risks for the safety of companies' staff and citizens, and has negative impacts on the quality of services and security of supply.'