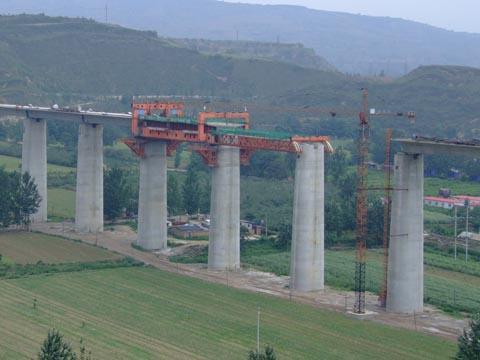 INTERNATIONAL: Greater government investment in rail infrastructure is needed, although few industry leaders believe that sufficient funds will be made available, according to a multi-modal study published by the Norton Rose international legal practice on March 15.
Entitled The Way Ahead - Where are you now?, the group's fourth annual survey attracted more than 1000 responses from the rail, aviation and shipping industries. Some 84% of respondents from the rail sector said infrastructure investment would be the most helpful form of government support, up from 71% last year, with 88% considering that public-sector support for infrastructure provision was 'essential'.
Improving capacity on existing routes was identified as the 'most urgent' requirement by 45%, with a further 21% backing the construction of high speed lines. However, only 40% of respondents believed that governments would be able to find the resources in the current economic climate. Norton Rose found evidence that the sector was drawing on new methods of finance. According to the survey, 18% of respondents are using or considering structured finance, followed by private equity (13%) and bonds (12%).
According to Head of Rail Tom Johnson, 'the rail sector has pursued a number of positive strategies in the wake of the global financial crisis, changing its market and geographical focus and focusing on technological developments. There are early signs that the rail sector is looking to diversify into areas such as structured finance and private equity. Despite this, the sector is heavily reliant on government support, both for funding and for investment.'