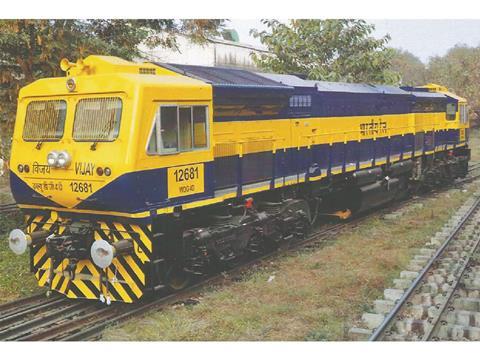 INDIA: A report into the restructuring of Indian Railways' finances was submitted to the Minister of Railways Suresh Prabhu on December 30.
Compiled by a high-level committee headed by D K Mittal, the recently-retired Secretary of Financial Services, the report had been commissioned by the minister at the beginning of December, soon after his appointment to the railway portfolio.
According to ministry insiders, the review is intended to inform Prabhu's thinking on 'concrete measures' to be included in the 2015-16 railway budget, which is due to be presented to Parliament in February. These include identifying sources of funds for investment in much-needed modernisation and capacity enhancement.
The nine-member committee included the Chairman of the Indian Railway Board, Arunendra Kumar, plus the managing directors of Rites, Ircon, Concor, and the Railway Land Development Authority and external representatives from the Ministry of Finance, Boston Consulting Group and McKinsey India.
Its terms of reference include a review of IR's existing revenue structure and identifying other potential revenue streams, as well as ways of monetising railway assets. It was also asked to consider revenue 'leakages', reflecting growing concerns about corruption. Reflecting the urgency which Prabhu has put on reforming IR, the committee had been asked to report back by December 21.
Speaking at a conference of IR General Managers on December 30, Prabhu confirmed that he would shortly be publishing a white paper 'which will provide the vision and help formulate the road map to take the Railways forward'. The Railway Minister pointed out the need to find new sources of funding for investment 'to decongest highly-dense traffic routes' and modernise both infrastructure and rolling stock, but reiterated that IR would 'not be privatised and the ownership of it will always remain with the government'.
Prabhu called for more international benchmarking to inform best practice, adding that he had 'already initiated the process of delegating powers' to the zonal railways' general and divisional managers.
Read our special feature on Indian Railways, including an interview with IR Chairman Arunendra Kumar, in the November 2014 issue of Railway Gazette International, available to subscribers in our digital archive.