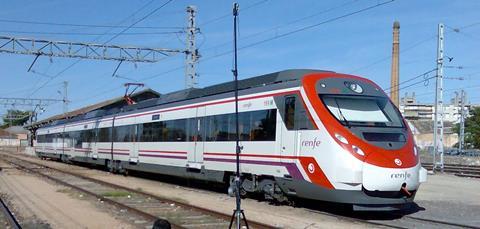 SPAIN: Measures to encourage regular commuters to shift from car to rail including free season tickets were outlined by Prime Minister Pedro Sánchez during the government's State of the Nation debate in mid-July, however the limitations of the offer have led to confusion among policymakers and campaign groups.
The national government is to offer existing period passes known as abonos or bonos free of charge for use on RENFE Cercanías (suburban) and Media Distancia services between September 1 and December 31.
These trains are operated under public service obligation agreements with subsidies from central and regional governments. Conventional return tickets are not included in the offer, nor are multi-mode abonos involving public transport provided by other operators.
It remains unclear how far RENFE's Avant services, which typically run over routes that make some use of high speed infrastructure, are covered, as these have their own season ticket option.
The national government is to fund the €250m cost of the free tickets, and provide €200m to the various regions to enable them to reduce by around 30% the cost of the abonos they provide for local commuting. The regional administrations are free to further increase the amount by which they reduce the cost of such passes.
Transport Minister Raque Sánchez has suggested that the measure could benefit around 75 million travellers during the four-month period. The INE national statistics office has calculated that 45 million journeys were made on RENFE Cercanías services and 2·6 million on Media Distancia trains during May 2022. This is still below pre-pandemic levels, in spite of petrol and diesel fuel costs having almost doubled for private car users.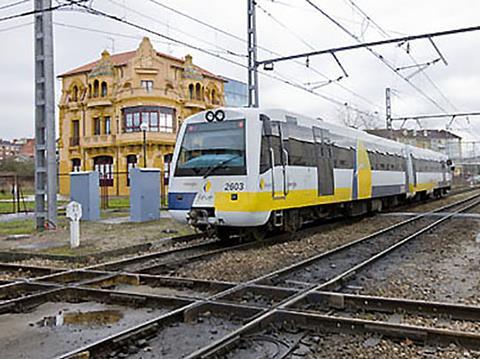 Challenges with deployment of the offer in different areas of the country have been raised by transport advocates in response to the announcement. In Gipuzkoa province in the Basque region, the only RENFE Cercanías route is the one linking Irún with San Sebastián, Tolosa and Brinkola. Between January and June 6, 300 monthly abonos of two types were sold, but only 30% of regular public transport users purchased them. The remainder used the local Mugi pass, which enables multi-operator journeys to be made by rail and bus, and covers the local metre-gauge Euskotren network. Mugi offers a 50% discount on standard fares.
In Barcelona a similar situation prevails, on a much larger scale. According to local transport authority ATM, 63% of public transport users use multi-operator abonos, versus 37% using RENFE period passes. Like Euskotren users, those travelling on FGC trains will be unable to benefit from the free travel measure. The same applies to FGV services in València and Alacant.
The offer has also been heavily criticised by campaign groups representing rural areas. One MP representing the Teruel Existe campaign group, which pushes for measures to help depopulated areas, accused Sánchez of having an 'urban-centred viewpoint', and suggested measures such as free fuel ought to be made available to rural inhabitants. An exacerbating factor is the relative infrequency of RENFE's Media Distancia services in rail-served rural towns such as Soria, Teruel and Huesca.