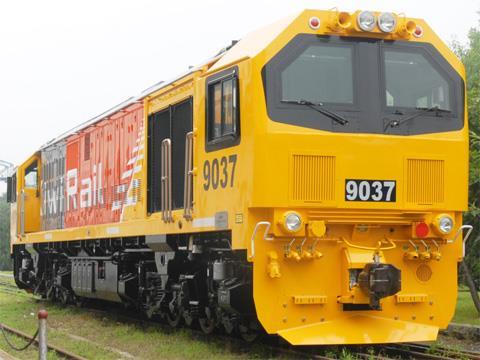 NEW ZEALAND: Additional funding for KiwiRail was announced in the budget presented by Finance Minister Bill English on May 21, although he also called for savings to be identified.
The national railway is to get NZ$210m from the Future Investment Fund in 2015-16, and a further NZ$190m was announced as 'pre-commitment' for the 2016 budget. An additional NZ$6·5m will be made available over three years to complete resignalling around Wellington.
'Rail is an important part of New Zealand's transport landscape', said English. 'However KiwiRail's current operations require around NZ$200m a year in ongoing crown support just to break even. The government is committed to a national rail network, but ongoing subsidies at this level are unsustainable. The funding provides the KiwiRail board with a two-year window to identify savings and reduce the level of ongoing Crown funding.'
Welcoming the announcement, KiwiRail CEO Peter Reidy said government investment in recent years had 'enabled us to make significant improvements in the quality of our service offering, meaning we've become a more efficient and reliable supply chain partner'. However meeting the efficiency targets will involve 'some tough challenges'.
'Our focus remains on delivering further efficiencies and making improvements in our business so we can continue to build on the growing support of our customers, increase our market share and ensure a viable and sustainable rail system for future New Zealanders.', said Reidy. 'That will involve simplifying the business, standardising our assets and investing in our people.'