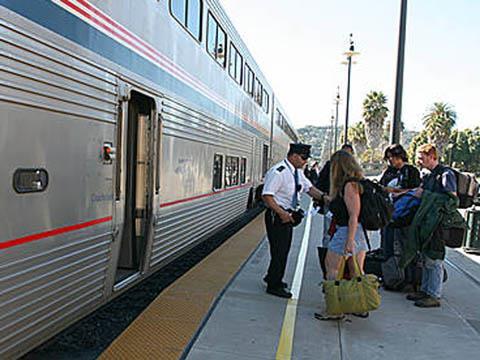 USA:'We're going to lay and maintain 4000 miles of our railways - enough to stretch coast-to-coast', said President Barack Obama during a Labor Day speech in Milwaukee on September 6.
However, there were few details of the proposed road, rail and airport infrastructure improvements, and the $50bn total cost of the six-year plan would need to be approved by Congress following the mid-term elections.
A proposed national infrastructure bank would allocate funding based on 'clear analytical measures of performance' rather than 'earmarks and formula-based grants that are allocated more by geography and politics than demonstrated value.' Additional funds would be allocated to the New Starts programme which supports locally planned transport projects, and Obama said the administration was 'committed to building on its investments so far in high-speed rail'.
The plan includes a 'long-overdue overhaul' of the Amtrak fleet. On August 31 Transportation Secretary Ray LaHood announced that 'uniform technical standards' will be introduced for inter-city passenger coaches to 'enhance the ability of US manufacturers to compete' in the market. A requirement of the 2008 Passenger Railroad Investment & Improvement Act, the first set of standards covers double-deckers and a framework for single-deck cars is expected by the end of the year.