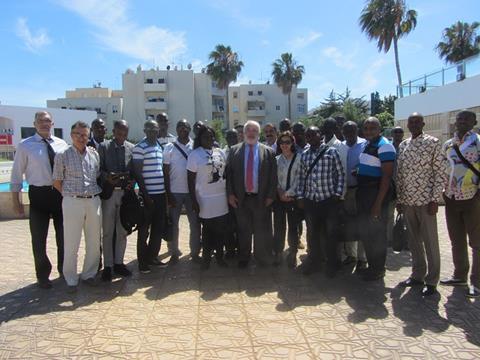 AFRICA: Senior industry leaders from railways in Algeria, Burkina Faso, Cameroon, Côte d'Ivoire, Djibouti, Mali, Mauritania, Senegal, Togo and Tunisia gathered in Rabat on May 15 for an 11-day training summit hosted by Moroccan national railway ONCF.

The safety training summit is the fifth such event to be held in Rabat since 2013 and focuses on the specific safety issues arising on African networks. The sessions also seek to adhere to the high-level policy goals enshrined in the rail revitalisation programme endorsed by African transport ministers at a summit in Equatorial Guinea in April 2014.

During the summit, a variety of training methods will be deployed to reflect the diverse set of challenges being addressed. These include theory lessons, case studies and seminars on specific themes led jointly by specialists from UIC and ONCF. There will also be a range of site visits.