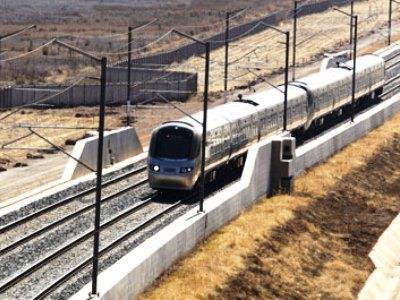 SOUTH AFRICA: A major investment in upgrading rail services around Johannesburg is envisaged in Gauteng province's draft 25-year Integrated Transport Master Plan, which has been published for consultation.
Developed by an inter-disciplinary team led by Gautrain CEO Jack van der Merwe, ITMP25 sets out a strategic multi-modal framework which is intended to improve quality of life and make the province an attractive destination for investment and tourism. It prioritises a shift from private road vehicles to public transport, with rail as the backbone.
Although the existing rail network covers the main destinations, it has been hampered by inadequate service levels as a consequence of ageing infrastructure, signalling and rolling stock. ITMP25 proposes the upgrading of existing lines, expansion of the network and transit-oriented development strategies to encourage denser land use on the main public transport corridors.
Proposals for the rail network include:
Rapid rail links, including extensions of the 1 435 mm gauge Gautrain line, providing fast services at high frequencies on high-demand corridors;
Metropolitan rail services, based on Prasa's existing Metrorail network but modernised 'to be similar to that of any world class city';
Acommuter rail network providing basic transport services between high density residential and employment areas;
A Johannesburg terminus for a standard gauge high speed line to Durban proposed by the national Department of Transport offering services at up to 400 km/h. This could be located at Park or Sandton stations.
Freight lines would be upgraded and yards expanded to handle 100-wagon trains, with rail-based logistic hubs developed on the periphery of the core urban areas.
'The plan proposes a radical paradigm shift in spatial and transport planning', said Gauteng's cabinet member for Roads & Transport, Ismail Vadi. 'It serves as a point of departure from apartheid spatial planning, land use and mobility patterns and ushers in an innovative way of structuring our future societal development.'