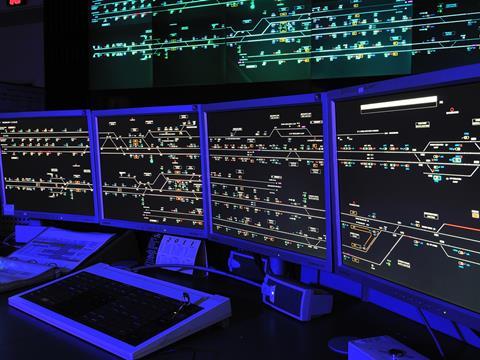 UK: Chancellor of the Exchequer Philip Hammond announced 'significant additional funding' for transport in his Autumn Statement to Parliament on November 23.
Saying he had 'deliberately avoided making this statement into a long list of individual projects being supported', Hammond announced that a new National Productivity Investment Fund would spend £23bn on innovation and infrastructure over the next five years.
This will include an additional £450m from 2018-19 to 2020-21 to trial digital signalling. This is expected to 'achieve a step-change in reliability' and 'squeeze more capacity out of our existing rail infrastructure'.
Around £80m would be allocated to accelerate the roll-out of smart ticketing, including season tickets in major cities.
The government is also to bring forward the provision of £100m to accelerate construction of the Bicester/Aylesbury – Milton Keynes - Bedford western section of the East West Rail corridor being developed between Oxford, Cambridge and East Anglia, and will allocate £10m in development funding for the Bedford – Sandy – Cambridge section.
The £170m allocated for flood defence and resilience measures includes £50m for rail projects, including work to secure the Exeter – Plymouth route which runs along the sea wall at Dawlish.
The government is to provide £5m of development funding for the Midlands Rail Hub programme of upgrades around central Birmingham that could 'provide up to 10 additional trains per hour'.
Hammond said the Department for Transport would continue to work with Transport for the North to develop detailed options for the Northern Powerhouse Rail programme, and 'is looking forward to receiving a business case' for Crossrail 2 in London.
The government's decision to focus on infrastructure means that additional capital funding will also be allocated for spending by the devolved authorities in Scotland, Wales and Northern Ireland.