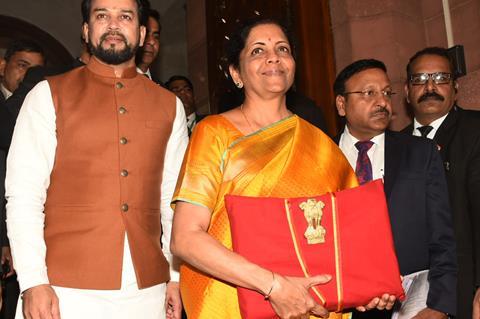 INDIA: A 17% year-on-year increase in capital expenditure for Indian Railways in 2020-21 was announced when Minister of Finance Nirmala Sitharaman presented the national budget on February 1.
The Ministry of Railways said the emphasis would be on continuing capacity enhancement works, and accelerating implementation to make Indian Railways 'the growth engine of the economy'.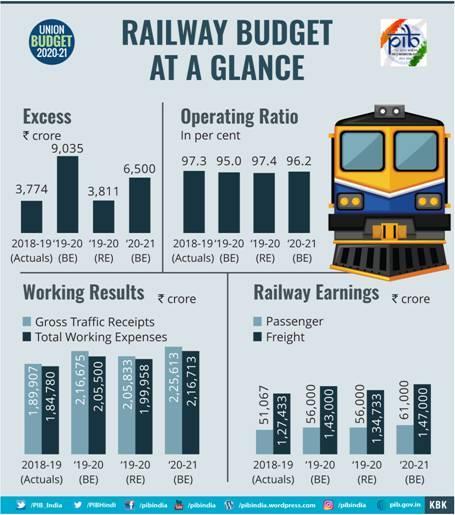 IR's capital expenditure will total Rs1 610bn, while revenue expenditure has been kept at Rs2 194bn. Total receipts are estimated at Rs2 259bn. The operating ratio is estimated at 96·28.
IR is to complete 3 750 route-km of new lines, gauge conversion or provision of additional tracks this year, up from 3 150 route-km in 2019-20.
Electrification of 6 000 route-km is targeted, with wiring of the entire broad gauge network now envisaged for completion by 2023-24.
The first phase of a centralised traffic control deployment plan covers the installation of automatic block signalling on 1 830 km across eight zonal railways. Automatic train protection is to be rolled out using a mix of proven international technology as well as technology developed indigenously.
Five ongoing rail projects were highlighted in the budget speech:
a proposal to set up a large solar power facility on railway land;
invitations for participation in PPP deals covering the operation of 150 passenger services, as well as four station redevelopment projects;
more Tejas high-quality trains connecting tourist destinations;
'actively pursuing' the development of the high speed line between Mumbai and Ahmedabad;
developing a 148 km suburban network in Bangalore, with fares on a 'metro model'. The central government would provide 20% of equity and facilitate external assistance covering up to 60% of the Rs186bn project cost.
Responding to the budget, Rajeev Joisar, Country Leader at Bombardier Transportation, said he expected PPP projects to gain momentum and speed up the development of infrastructure and rolling stock.
'We really appreciate the efforts of Indian Railways to explore the possibility of private train operation', he said. 'Bombardier is following the train operations project very closely and has already discussed the project with senior Indian Railway officials. It is too early at this stage to comment on our future course of action as we shall evaluate the project once tender specifications are finalised.'
Bombardier was 'pleased that the Indian Railways is stressing digitalisation, proven global technologies and moving from manual inspection to machine assisted automatic identification which will help in providing safe, efficient and economical passenger and freight services.'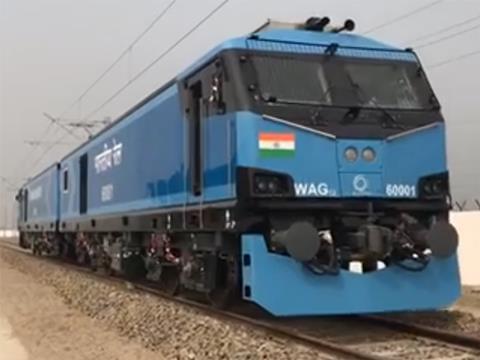 Alain Spohr, Alstom's Managing Director, India & South Asia, said the budget's 'focus on leveraging technology and boosting transport infrastructure coupled with worthy goals of reducing emissions are laudable. However, the government could have done more to promote localisation and Make in India.'
He said plans for five smart cities and modernising transport infrastructure were commendable, and welcomed railway initiatives which would 'improve opportunities for all'.
There are opportunities for domestic manufacturers to contribute to major projects, he said, 'but companies which have invested heavily to align with Make in India need a level playing field to counter import-oriented competition to contribute to nation building.'