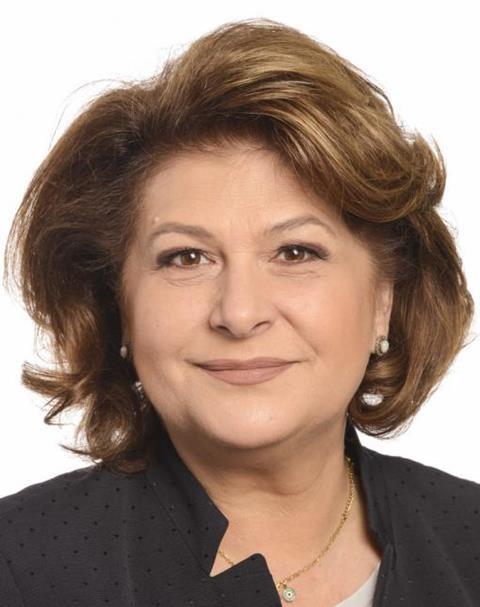 EUROPE: Rovana Plumb was nominated as European Commissioner for Transport by Commission President-elect Ursula von der Leyen on September 10.
Plumb is a Social Democratic Party (PSD) member of the Romanian and European parliaments. She has almost two decades of experience in politics, serving as Romania's Minister of Environment & Climate Change (2012-14), Minister of Labour, Family, Social and Elderly Protection (2014-15) and Minister of European Funds (2017-19). She is a Vice-President of the European Parliament's Socialists & Democrats Group.
She has a PhD in Management of Industrial Systems from Polytechnic University of București, and a bachelor's degree from the Faculty of Machinery & Chemical Processes Engineering.
'Sustainable, safe, affordable and accessible'
In a letter to Plumb setting our her aims for the new Commission, von der Leyen said the main task for the Transport portfolio holder over the next five years would be to ensure that transport is 'sustainable, safe, affordable and accessible.'
This would include putting forward a strategy for smart and automated mobility; increasing sustainable fuel use and reducing pollution; creating a fair and functioning internal market for transport; completing missing infrastructure links and the TEN-T network 'as swiftly as possible', including improved connectivity with neighbouring areas including the Western Balkans; ensuring that transport is affordable, reliable and accessible, including for people on a low income or in remote areas; and using earmarked Connecting Europe Facility funds to implement dual-use infrastructure projects to improve military mobility.
Plumb would work under the guidance of the Commission's Executive Vice-President for the European Green Deal, Frans Timmermans of the Netherlands.
Shaping the European Way
The European Parliament now has to give its consent to the selection of the nominated Commissioners, following a series of committee hearings, before the European Council formally appoints the Commission.
'This team will shape the European Way: we will take bold action against climate change, build our partnership with the United States, define our relations with a more self-assertive China and be a reliable neighbour, for example to Africa', said von der Leyen. 'This team will have to stand up for our values and world-class standards. I want a Commission that is led with determination, that is clearly focused on the issues at hand and that provides answers. I want it to be a well-balanced, agile and modern Commission.'
Honoured to be designated EU Commissioner for Transport. Thank you for your confidence President-elect @vonderleyen. I look forward to working with my colleagues and all EU Institutions to bring Europe closer to our citizens. #vdLcommission.

— Rovana Plumb Oficial (@RovanaPlumbMM) September 10, 2019