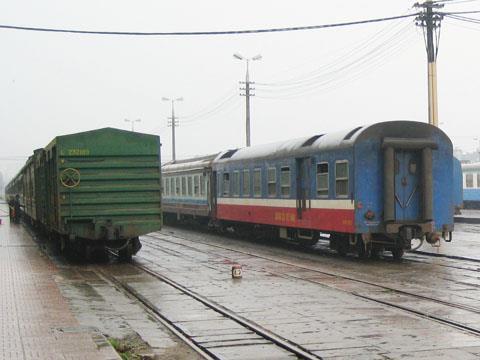 VIETNAM: The construction of a railway line in the south of Vietnam could be the pilot project for the joint development of infrastructure under a co-operation agreement which was signed by national railway DSVN and Russian Railways during Russian Prime Minister Dmitry Medvedev's official visit to Hanoi on April 6.
A concept for the line has been prepared jointly by An Vien, DSVN and RZD, and is now being considered by the Vietnamese government.
The co-operation agreement also covers logistics, infrastructure projects, co-operation within international organisations and the exchange of experience and scientific and technical information.
Medvedev said 17 investment and industrial co-production arrangements across various sectors had been prioritised, including 'the assembly of Russian cars and increased railway rolling stock manufacturing.'