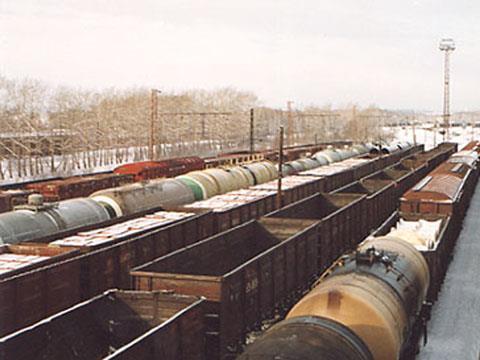 RUSSIA: The government is to auction 75% minus two shares in Russian Railways' First Freight Company as a single lot, RZD announced on August 1. Freight One is Russia's largest rail freight operator, created in July 2007 with RZD holding 100% minus a single share which is owned by Baminvest.
Russian-registered non-state companies 'with a stable financial position and experience of operating railway rolling stock' will be able to take part in the auction, which is expected to take place before the end of the year. The minimum sale price will be determined on the basis of a report by an independent appraiser no later than 30 days before the announcement of the auction.
'The sale of a controlling interest in the First Freight Company will become a key element in the reform of the freight side at Russian Railways', said RZD President Vladimir Yakunin. 'As a result of this step, the market will see the appearance of the largest private player in the cargo sector, while Russian Railways will receive significant funds to finance its investment programme. The terms of the auction mean that we can expect a strategic investor to enter the industry who is interested not only in the commercial benefits, but also in the development of Russia's rail system.'
Freight One owns 21% of the Russian rolling stock fleet, with around 126 000 open, 67 000 tank, 17 000 van, 7 000 flat and 700 other wagons.