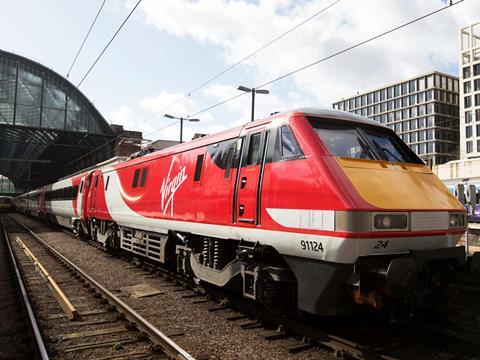 UK: Stagecoach Group and Virgin have called for the replacement of the 'confused and damaging' system whereby franchised and open-access train operators compete on inter-city routes.
In their joint response to a Competition & Markets Authority consultation on options for increasing on-rail competition, Stagecoach and Virgin suggest a new model where bundles of train paths would be auctioned by a national letting agency, which would set conditions to protect performance and network benefits, including integrated ticketing and rolling stock allocation. A 'more efficient and appropriate' track access charging structure would also be required.
The two companies believe this would help to 'drive lower fares and improved services for customers, make the most efficient use of scarce network capacity, and protect the interests of taxpayers.'
'The current confused and damaging mix of both open-access services and franchised networks does not provide a level playing field, with biased track access and ticketing regimes', the companies say. 'This hybrid cherry-picking arrangement offers poor value for money for taxpayers, is an inefficient use of network capacity and, at worst, risks franchise failure.' They say the InterCity East Coast franchise, which is currently held by a 90:10 joint venture of Stagecoach and Virgin, has produced 'significantly lower revenue growth compared to other inter-city franchises over the last 15 years because open access has been abstracting revenue and blocking timetable optimisation.'
The companies say the new approach could be piloted on the East Coast, West Coast or Great Western main lines. Elsewhere, they believe competion 'for the market' through franchising is 'a proven and effective model' and would 'continue to be the best approach' where operational, capacity and commercial constraints mean 'in-market' competition is not likely to be viable.
The Competition & Markets Authority consultation sets out four potential options for reform:
1.

retaining the existing market structure, but with a significant increase in open access operations;
2.

having two franchisees for each franchise, possibly of unequal size, to encourage competion;
3.

having more overlap between franchises;
4.

licensing multiple operators, subject to conditions including public service obligations.