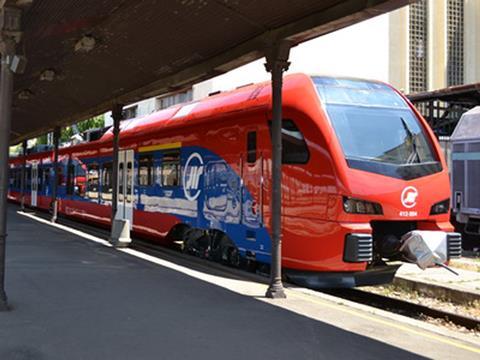 SERBIA: State railway company Železnice Srbije is scheduled to be restructured with effect from July 15, after government approval was granted on July 2 for the implementation of plans which were finalised in May.
The restructuring will create four businesses: ŽS Holding, ŽS Infrastructure which will be responsible for managing the 3 809 km network, Srbija Voz which will be responsible for passenger operations, and freight operator Srbija Kargo.
A financial and operational restructuring plan is due to be implemented in September, with the current staff of 16 900 to be reduced by 3 091 through redundancies, retirement or transfer to other state companies.
ŽS Infra is expected to introduce track access charges in late December, ahead of the planned opening up of the rail transport market on January 1 2016. State subsidies for Srbija Kargo are due to end in January 2018.
The national railway's multiple-units, Class 666 diesel and Class 441.6, 441.7 and five Class 461 electric locomotives are to be allocated to Srbija Voz. The remaining locomotives will be allocated to Srbija Kargo. Srbija Voz would then hire in several Class 661 diesel locomotives for use on the Niš – Dimitrovgrad line pending the completion of electrification.
Železnice Srbije's Stadler Flirt electric multiple-units began entering service on the Beograd - Novi Sad - Subotica route in June.