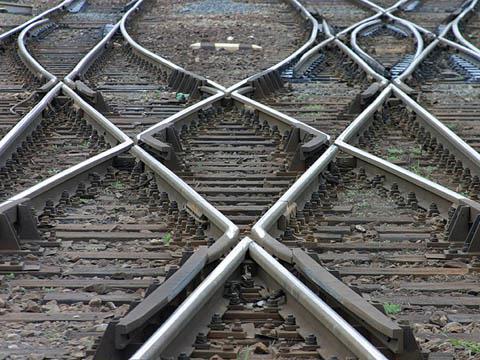 AUSTRALIA: A new campaigning organisation to raise public awareness of rail safety issues was officially launched at the AusRail Plus conference in Brisbane on November 22. The TrackSAFE Foundation is the brainchild of UGL Chief Executive Andy Summers, and is being taken forward as a joint initiative by UGL and the Australasian Railway Association.
'A tragedy happens every day, somewhere on our rail network', said Summers, identifying level crossing accidents, trespassers and suicides as the primary causes of deaths and serious injuries on the rail network. But as well as the victims and their relatives, he suggested that such incidents also have a profound impact on the 'silent victims' among railway staff and emergency service personnel who have to deal with the consequences.
There are more than 30 fatalities a year on the 23 500 level crossings in Australia, as well as more than 200 suicides on the rail network. Trespass is a growing concern, including 'train surfing', which is acquiring a cult status in some areas.
Developed as a concept over the past two years, the TrackSAFE Foundation will work with official agencies, schools and community groups to raise awareness of rail safety, and with mental health organizations to try and understand and alleviate suicides on the rail network. It will also work to support staff such as drivers, guards and maintenance staff involved in fatal accidents, who often suffer with stress for many years.
ARA Chairman Lance Hockridge of QRNational said the association was delighted to support the Foundation, which was 'bringing together a holistic approach to safety'. QRN is one of several major rail operators which have already signed up to help fund the initiative, along with Rio Tinto, Pacific National, Brookfield Rail and RailCorp. UGL and ARA have each contributed A$200 000 to fund the programme, and half of the A$2bn launch capital has already been pledged.