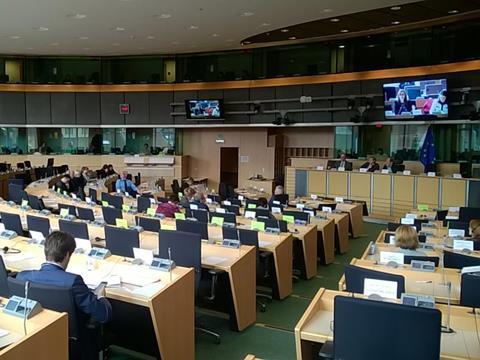 EUROPE: The three legislative measures in the market pillar of the European Commission's Fourth Railway Package were approved by the European Parliament's Transport & Tourism Committee on July 12. These are designed to open up the EU's domestic passenger rail markets to competition and ensure greater transparency between infrastructure management and train operations.
A provisional agreement on the compromise wording for the three measures was reached during negotiations between representatives of the Commission, Parliament and Council on April 19.
As finally agreed after lengthy negotiations, the proposals would give new operators access to the domestic passenger rail markets in all EU member states from January 1 2019, and the rights to launch 'commercial' open access services from the timetable change on December 14 2020.
The package will also 'gradually' open up the award of public service contracts for the provision of passenger rail services, with competitive bidding envisaged as 'the main tool for selecting service providers'. The committee notes that PSO services 'currently account for the majority of passenger trains in the EU'. However, the direct award of PSO contracts will be still be permitted in specific cases, 'on the basis of objective efficiency and performance criteria'.
Following its endorsement by the committee, the market pillar must now be adopted by a plenary vote in the European Parliament and the Council of the European Union before entering into force. They must also be transposed into national legislation by the member state governments.