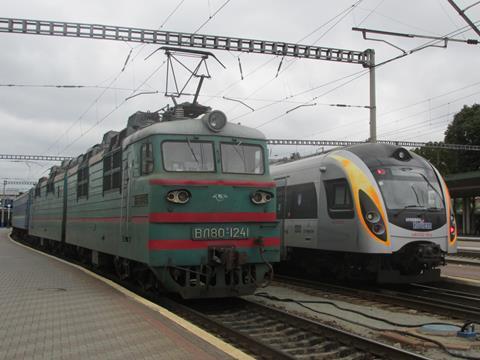 UKRAINE: Bills for the reform of the railway and inland waterway sectors were introduced to parliament on September 6. The proposed changes follow on from Ukraine's 2017 Association Agreement with the European Union.
'These bills present a European model for the rail and inland waterway market', said Minister of Infrastructure Vladislav Krykliy. 'It is about creating a competitive market for passenger and freight transport.'
Proposed measures include vertical separation of infrastructure management from transport operations, and opening up access to public infrastructure.
'We are laying the groundwork for fair competition, because it is the basis of success', said Krykliy. 'We look forward to the adoption of these initiatives by parliament as soon as possible.'
On September 2 President Volodymyr Zelenskyy called on the Ministry of Infrastructure to develop a plan by the end of the year for the restructuring of national railway Ukrzaliznytsia. This would include liberalisation of the locomotive market, as well as changes to improve transparency and efficiency.