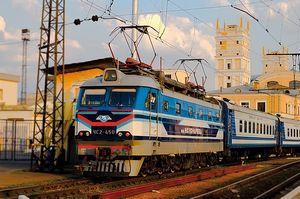 UKRAINE: A restructuring of Ukrainian Railways is to be undertaken after President Viktor Yanukovych approved the plans during March. Subject to final approvals, the government aims to implement the changes by the end of the year.
National railway UZ will become a joint stock company owned 100% by the state. It will act as a holding company for all state-owned railway organisations, including the state's stakes in other railway-related companies. Subsidiary companies would be formed with responsibility for infrastructure management, freight operations, long-distance and international passenger trains, suburban and regional passenger trains, traction services, rolling stock repairs, research, and infrastructure maintenance.
The infrastructure would remain in state ownership, as would the existing rolling stock. However private financing of new stock will be encouraged, and private firms could be permitted to operate passenger services, including suburban routes.
Cross-subsidy between freight and loss-making passenger operations would be made transparent, with private operators granted access to the state-owned network on an equal basis.
UZ expects to complete electrification of the 176 km Poltava - Lozova section of the Kyiv - Donetsk corridor during April, and is planning to increase the proportion of the network which is electrified from 46% to 55% by 2016. Design work is now underway for the 2013-14 electrification programme, which includes the Dolynska - Mykolaviv (148 km), Mykolaviv - Kolosivka (105 km), Volnovakha - Komysh Zorya - Zaporizhzhya (240 km) and Vorozhba - Lyubotyn (225 km) lines.