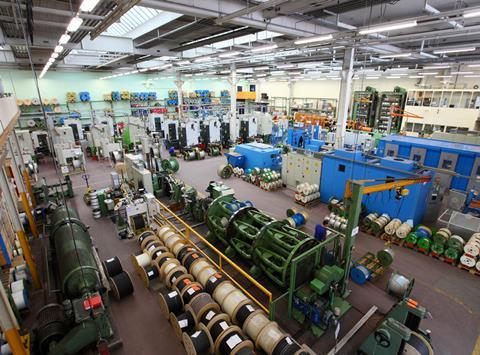 EUROPE: Supply industry association UNIFE has urged its members to pay closer attention to emerging EU legislation restricting the use of PFAS compounds in industrial applications.
Sometimes known as 'forever chemicals', Per- and Poly-Fluoroalkyl Substances are a family of artificial chemicals with 12 000 different variations. Polytetrafluoroethylene is one of the best-known compounds, most commonly marketed under the brand name Teflon.
PFAS are used in many industrial products because of their valuable properties, including lubrication, water and dirt repellence, durability under extreme conditions, and electrical and thermal insulation.
UNIFE says some PFAS are crucial for the rail supply industry, where they are used as refrigerants, in electronic components, in batteries and fuel cells, and in lubricants, adhesives and various rolling stock interior products.
The planned restriction
As the colloquial term 'forever chemicals' suggests, PFAS compounds have a high level of persistence which has been associated with potential environmental and human health concerns. For this reason, the European Chemicals Agency, backed by national authorities in Germany, Denmark, the Netherlands, Norway and Sweden, published a proposal on February 7 to restrict their use.
An ongoing public consultation is intended to inform an assessment by ECHA before a recommendation is made to the European Commission, which is then expected to propose a delegated act.
According to the initial proposal presented by ECHA, the restriction on PFAS use is set to be one of the largest ever affecting chemical substances in the European Union. It is anticipated that the manufacturing, importing and exporting of products containing PFAS could be prohibited in the EU as early as 2026-27.
After this deadline, possible derogations might exist for a use-specific and a time-limited transition period; these exemptions are expected to expire by 2039 at the latest. UNIFE is therefore urging the rail supply industry to begin work on developing and commercialising alternative materials.
Suppliers urged to respond
In the meantime, UNIFE is asking its members to submit feedback to ECHA's public consultation by September 25. The association will oversee work on the mapping of PFAS use by the rail industry, and it is already planning to seek some derogations for the sector.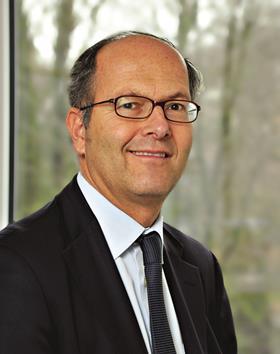 Commenting on the proposals, UNIFE Director-General Philippe Citroën told Railway Gazette that 'we support tackling the challenge posed by PFAS chemicals. However, we need time to adapt and find alternatives. The timeframe contemplated as of now — a near total ban of all PFAS by 2027 — would challenge rail manufacturing operations and put severe pressure on supply chains, as PFAS use is widespread.'
He added that the message for UNIFE members 'is clear: make detailed assessments about PFAS's role in your operations. Once this mapping is established, we will contribute to the European public consultation on why the rail industry needs the appropriate timeline to make these significant changes.
'If we really want to support a strong and sustainable European industry, policymakers must give more time to phase out PFAS, especially in our sector, which is vital to decarbonise the European economy', Citroën insisted.