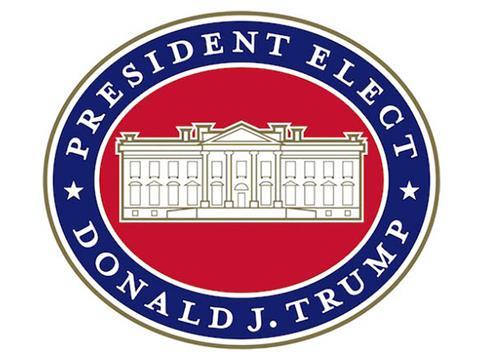 USA: Responding to the results of the presidential and congressional elections held on November 8, Association of American Railroads President & CEO Edward R Hamberger said the rail freight sector was 'eager to work with a new administration and Congress, helping advance policies that will spur economic growth, support quality jobs and further cement the USA as a global leader'.
Hamberger said President-Elect Donald Trump 'understands many of the economic challenges facing this country', and AAR hoped he would 'move quickly on issues such as comprehensive tax reform that reduces the corporate rate, a review and reform of the broken regulatory system and an embracement of fair and open trade.'
The leaders of both parties in Congress 'have long recognised the value and impact of our private freight rail network', said Hamberger, and AAR looked forward to 'continued dialogue on our most important issues, including stopping unfounded regulatory efforts at the US Surface Transportation Board'.
Linda Bauer Darr, President of the American Short Line & Regional Railroad Association, said the industry group 'looks forward to meeting with President-Elect Trump's transition team, ensuring that our issues are well understood and represented in the going forward plans'. She said Congress had 'significant work ahead', and ASLRRA would 'work with them to take up the issues of critical importance to our members, from balanced regulation to two stated priorities of the incoming administration and Congress: infrastructure and tax reform.' Making the 45G railway rehabilitation tax credit permanent would 'promote jobs and invest in a strong and sustainable rail infrastructure reaching rural communities and small-town America', she said.
The American Public Transportation Association noted that Trump had spoken 'of the need for increased infrastructure investment during his campaign and APTA is grateful to have had the opportunity to share its perspective and expertise with the transition team in recent months'. APTA members would 'stand ready to build on this work with President-Elect Trump and Vice-President-Elect Pence on revitalising our economy and creating jobs through greater federal investment in infrastructure'. Pointing out that almost 60% of public transport trips are journey to and from work, APTA said it believes 'a significant portion' of the new administration's infrastructure spending should be dedicated to public transport.