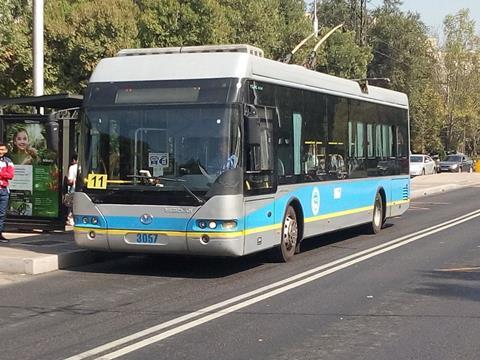 KAZAKHSTAN: Almaty municipality has inaugurated the second phase of its first bus rapid transit route. Linking the Orbita district with the city centre, the 4 km section doubles the length of the BRT route.
Work began earlier this year and was completed at a cost of 4·2bn tenge. The full 13·2 km route crossing the city southwest-northeast is expected to be completed by 2021.
In addition to BRT services, parts of the route are served by trolleybuses. The journey time on this section has been reduced from 22 min to 14 min. Four further BRT lines are planned to be built in the city by 2023.
On August 29th the municipality called tenders for a contract to build and operate the city's first 22 km light rail line.