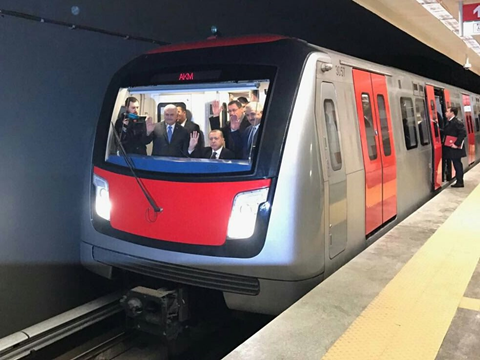 TURKEY: Line M4 of the Ankara metro network entered passenger service at 14.00 on January 5. The 9·2 km route from Gazino to Atatürk Kültür Merkezi has nine stations.
Construction began in 2004 and test running started in August 2016. A further 1·4 km section running south from Atatürk Kültür Merkezi to Kızılay is expected to open by the end of 2018. This would have two intermediate stations, including a station serving the city's mainline station, which is being expanded and redeveloped.
CRRC Zhuzhou has supplied a fleet of stainless steel bodied trainsets from its Sincan plant near Ankara, as part of a 2·5bn yuan contract signed in 2012 covering 342 cars for use on lines M2, M3 and M4.