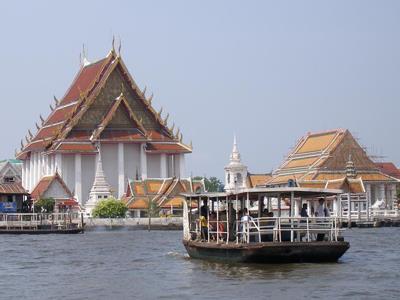 THAILAND: The BSR joint venture of BTS Group, Sino-Thai Engineering & Construction and Ratchaburi Electricity Generating has been selected to build and operate two monorail lines in Bangkok under a PPP concession.
BSR beat Bangkok Expressway & Metro, the operator of the Blue and Purple metro lines. The concession for the Pink and Yellow lines is expected to be signed by April and covers construction plus 30 years of operations.
The government's Public-Private Partnership Policy Committee approved the two lines in February. The 34 km Pink Line would link Khai Rai to Minburi and will cost 53·5bn baht to build. The Yellow Line would link Ladprao with Samrong on a 30·4 km alignment and cost 51·9bn baht. Mass Rapid Transit Authority of Thailand will be responsible for purchasing land under the PPP agreement. Both lines are due to be completed in 2020.
The government has fast-tracked 20 infrastructure projects across the country to be delivered under a PPP model, worth an estimated 1·8tr baht in total. Contracts for all 20 are expected to be let before the next general election, which is due to take place by the end of 2017.