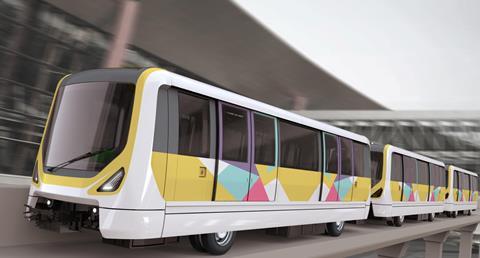 CHINA: A consortium of CRRC Puzhen Bombardier Transportation Systems and Bombardier NUG Signalling Solutions Co has been awarded a 215m yuan contract to upgrade the automated peoplemover at Beijing Capital International Airport.
This includes upgrading 18 existing Bombardier Innovia APM 100 cars and supplying an additional nine APM 300 cars, along with Bombardier's Mitrac train control and management system and Mitrac propulsion equipment provided by Bombardier NUG Propulsion System Co.
The existing signalling and wayside equipment will be upgraded from Bombardier's Cityflo 550 to Cityflo 650.