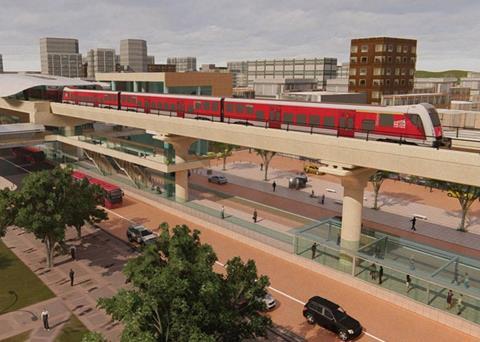 COLOMBIA: The Mayor of Bogotá Claudia López has announced a new transport plan for the city, including the extension of the future Bogotá Metro's first line and a change of the proposed Transmilenio bus rapid transit route.
The 4·1km metro extension would run from Calle 72 to Calle 100, taking Line 1 to 27km and 16 stations.
CRRC Changchun is to supply a fleet of driverless trains.
Meanwhile, the Transmilenio BRT route will now connect to the metro on Calle 68, no longer going through Carrera 7th and 72.
The change is meant to provide commuter access to the metro in a convenient location, while not interfering with the planned operations of the Regiotram de Occidente.
The total cost of the project is estimated at $4·3bn, including a $480mi loan from the European Investment Bank.