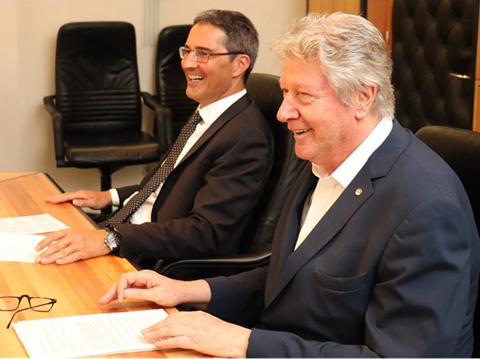 ITALY: Bolzano Mayor Renzo Caramaschi and Trentino-Alto Adige President Arno Kompatscher signed an agreement on August 2 to study the feasibility of developing a tram line in Bolzano.
The 7 km route would serve 17 stops between Sigmundskron southwest of the city centre and the railway station. Services would be operated using trams at least 40 m in length.
The city plans to apply to the Ministry of Infrastructure & Transport for funding by the end of September 2019. It is envisaged that 35% of the operating costs would be covered by fare revenue.
Design and construction is to be undertaken by the region's transport infrastructure manager Strutture Trasporto Alto Adige. City bus operator SASA is to procure and own the rolling stock, and would let the operating contract.