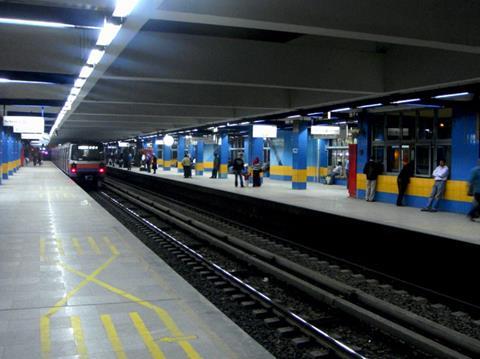 EGYPT: The National Authority for Tunnels and Bombardier Transportation signed a non-binding memorandum of understanding for the development of plans for Cairo metro Line 6 on July 11.
Under the terms of the memorandum, Bombardier Transportation is to develop a concept for Line 6 and prepare an initial indicative and non-binding offer over the coming six months. It is envisaged that a contract could be finalised during 2018.
Bombardier told Metro Report it is currently in talks with several potential partners, and is 'confident of providing a technical and financial proposal to the Egyptian government and people of Cairo that will best serve their needs'.
Partly intended to relieve pressure on the existing metro Line 1, the proposed 20 km Line 6 would run north–south across the city with 24 stations, of which 12 would be underground.