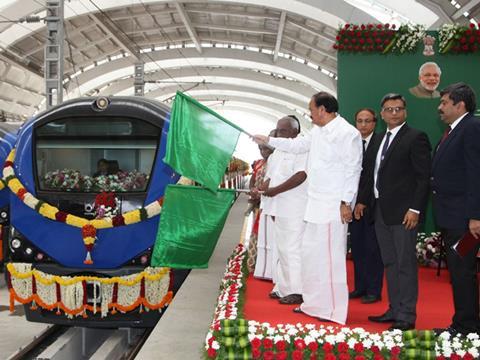 INDIA: Underground extensions of both lines of the Chennai metro were inaugurated on May 25, adding a total of 7·4 km to the network.
The Blue Line was extended by 4·8 km northeast from Little Mount to AG-DMS, with four stations. The Green Line was extended east by 2·6 km from Nehru Park to Central, with an intermediate station at Egmore.
The Blue Line is to be extended further north to Washermanpet. When this extension opens, Central will offer interchange between the two lines.